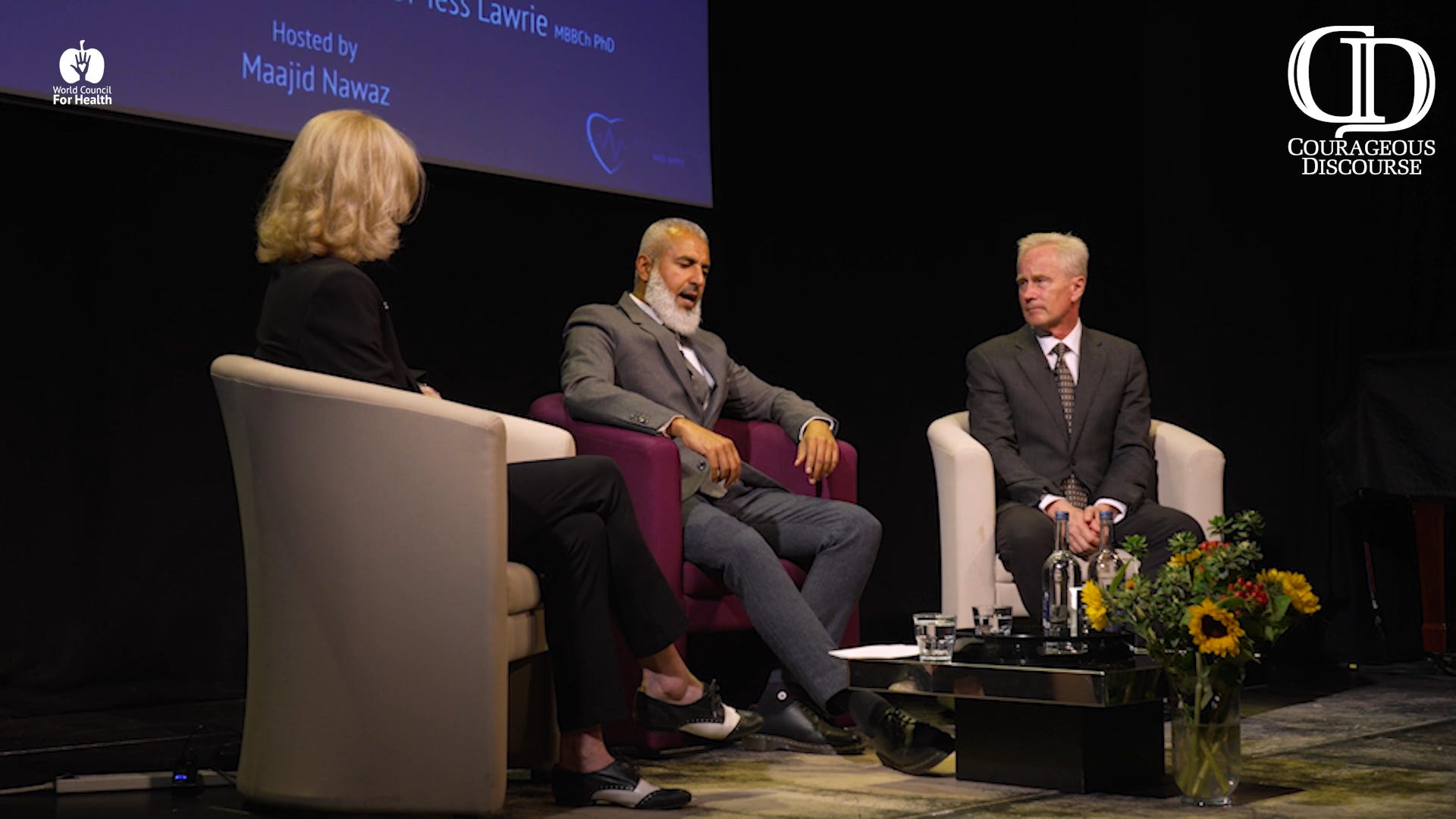 Drs McCullough with Dr. Tess Lawrie and Podcaster Maajid Nawaz: The Journey of a Health Revolutionary
World Council for Health Program in Bath, UK
By Peter A. McCullough, MD, MPH
One of the great highlights of my recent trip to Europe was a visit to Bath, United Kingdom, to meet and work with iconic public health maverick Dr. Tess Lawrie. I have found Dr. Lawrie's impact in the pandemic larger than almost any government official in the world. She has been a powerful agent for change and the World Council for Health is an authoritative, factual, evidence-based, consensus driven organization that is providing policy briefs, reports, and other very useful documents to you and people in your circles as you advocate for personal autonomy and a "better way" out of this pandemic.
The World Council for Health warmly invites you to view The Journey of a Health Revolutionary, featuring Dr Peter McCullough and Dr Tess Lawrie. It is truly one-of-a-kind.
This stimulating Better Way Live conversation in Bath, UK between two health revolutionaries, facilitated by Maajid Nawaz of the WARRIOR CREED podcast, will change our approach to children's health forever—and our friends at Oracle Films captured it all!
Please consider a Donation to The World Council for Health in appreciation for bringing you this program.
Watch with a 7-day free trial
Subscribe to Courageous Discourse™ with Dr. Peter McCullough & John Leake to watch this video and get 7 days of free access to the full post archives.