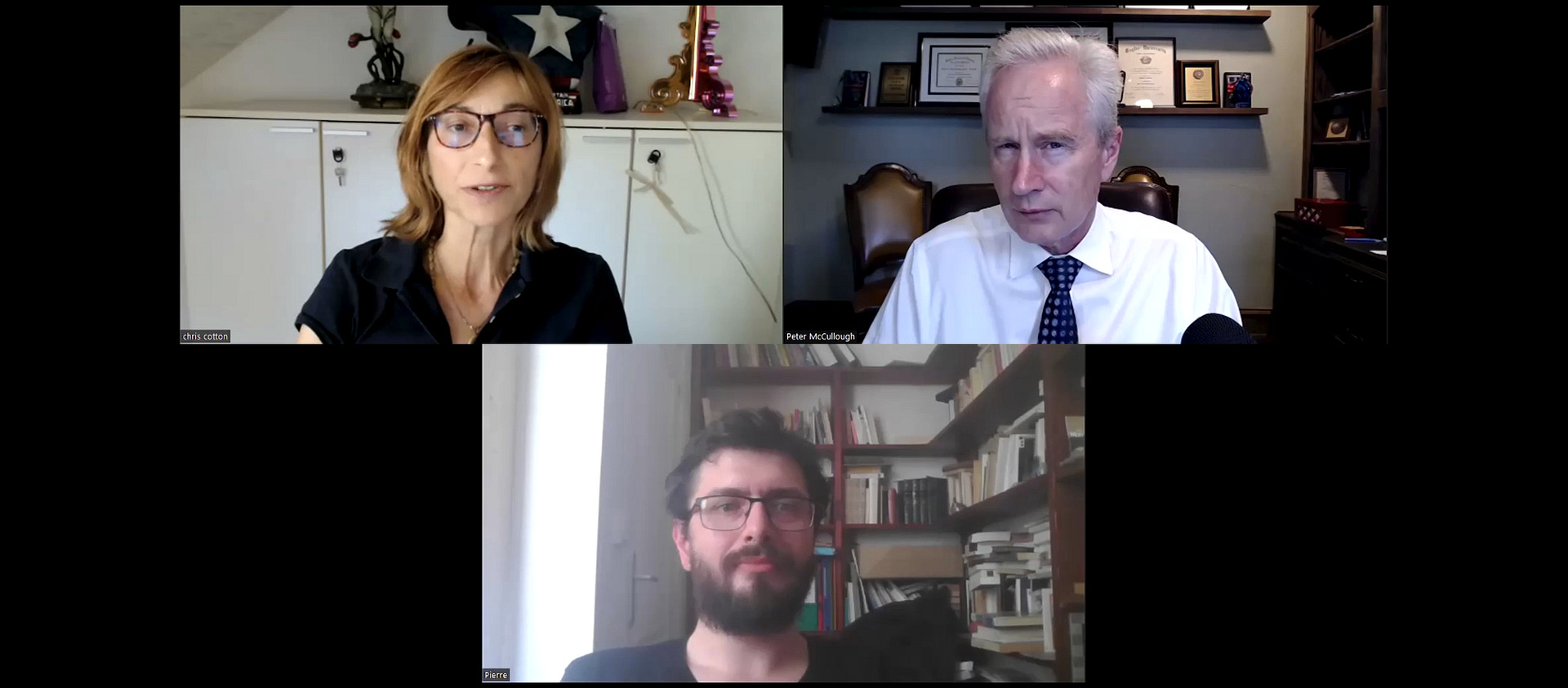 mRNA Vaccine BNT162b2 (Pfizer-BioNTech) Clinical Trial Integrity Eroded by Corruption and Rush to Market Entry
Two French Scientists Expose Purposeful Bias, Fraud, and Misconduct to Hide Safety Issues and Produce False Picture of Efficacy
By Peter A. McCullough, MD, MPH
How could the mRNA vaccines have looked so good in the Fall of 2020 with >90% efficacy in preventing COVID-19 and no serious safety issues and then the next few months after release have the bottom fall out with massive breakthrough cases and horrific injuries, disabilities, and death?
Could it be that Pfizer manipulated their randomized trials to hide safety issues and make the products appear as if they worked when they did not? I sat down and talked to two French scientists who have performed a forensic analysis of what actually happened during the Pfizer randomized trials.
Watch with a 7-day free trial
Subscribe to
Courageous Discourse™ with Dr. Peter McCullough & John Leake
to watch this video and get 7 days of free access to the full post archives.